Julee Morrison of Mommy's Memorandum An Interview
You'll read Julee say that she's a new blogger in her interview, but if you look at her work, writing 2 posts a day and being a contributing author of two other blogs, you'll agree that she's an accomplished blogger. She writes with her own style and voice and she's a fun read.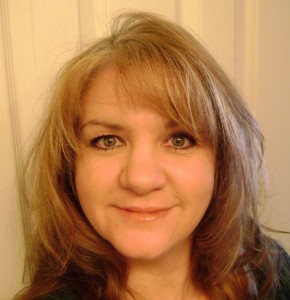 Tell me about your Blog –
My blog, "Mommy's Memorandum", is centered around features, reviews, giveaways and my life, a chaotic comedy!
After a few posts, I remember posting about my 20th High School Reunion and a blogger, Nicole from SAHM Reviews reached out to me and told me it was a great story and to keep at it. That meant SO much to me. About one year later, she would write me and ask me if I'd like to be a contributing author for her blog…Heck Yeah!
It started as an outlet for me. One of my favorite posts was when I turned 40 last year. I was so thankful my blog was there for me to vent to about this milestone. My blog has changed course once or twice as I've learned about blogging and have grown as an individual.
I post twice a day, minimum. I believe "Mommy's Memorandum" is unique because the features are detailed. I want you to know the talented people behind a great giveaway! My blog receives 6,500 page views and welcomes 2,750 new visitors monthly.
What was your first blog?
"Mommy's Memorandum" was my first blog. It started in May 2008 because I LOVE to write. I, however, didn't really understand blogging.
Over the summer of 2009, I started posting more frequently about preschool activities to help children learn–they were the same activities I was doing with my own children. In October 2009, while doing my annual costume creating, I stumbled upon Etsy.com As I was sewing I kept thinking about the talent there and the amazing creations. I said, "Someone needs to know about this!"
Costume creating behind me, I made a resolution to feature these talented "artists" and help promote their talent. It really has changed the course of my blog. Since January 24, I've been hostess to nearly 40 giveaways!
What is the biggest tip you would give to product reviewers?
The biggest tip I have for product reviewers is take your time. Time allows you to get to know your product and how it compliments your lifestyle. Your initial opinion of the item is only the beginning. Be honest with yourself and your sponsor.
Are you contacted by advertisers or do you contact them or both?
The majority of my advertisers come from those I contact. I spend a lot of time on Etsy.com. I look at 20 or 30 listings before I find one that really stands out to me. That's the one I contact. I'm looking forward to the day when advertisers come to me often. Right now I've only been contacted by one or two…they made my day!
What is your favorite product that you have reviewed?
Jinkies! That's a difficult question! I've a fondness for most of the items I've been fortunate enough to review. I suppose if I break it down I can narrow it down to two:
I did a feature on John Frechette, whom is the owner and creator of "Strapped Belts". He was awesome to work with and his sense of humor made it amazing fun. He was one of my first features. I was still learning the ropes, but I am still very proud of this feature.
One of my most treasured reviews was after I won a blog giveaway for "Best Love Story" hosted by One2Try. The prize was a Bea's Gift Basket. I was so excited to have won and when it arrived I was so delighted I blogged about it announcing "I Won a Bea's Gift Basket" The owner of Bea's Gift Basket read it and contacted me to be part of her "team" of reviewers. This one is near and dear to my heart!
What do advertisers do that you wish they wouldn't/ do that you like?
Dislike: I recently had an advertiser contact me. It was a simple contact. I reviewed the website and the product offered and decided it would fit into my family and lifestyle so I accepted. The request and guidelines for their expectations were extremely long. To make matters worse, I had no clue what the email was saying because it was bogged down with poor grammar and incomplete sentences.
Like: I love it when an advertiser takes the time to thank me or comment on a post I wrote for them. I think that says so much about a person or a company!
What do bloggers do that you wish they wouldn't/do that you like?
Dislike: I really don't care for the "captcha" to post a comment. I understand it cuts down on spam, but those comments can be moderated. There are a lot of times I give up because I just don't have the time to reply and try and get through the captcha.
Like: I love that Bloggers are giving people. They answer questions and share their trial and errors to help others. The community of bloggers is probably the BEST part about being a blogger!
What advertiser would you like to work with given a chance?
Oh, I would LOVE to work with Bon Jovi! Aside from him, probably KitchenAid. I love their selection and they fit perfectly into my everyday life.
Where do you see growth in the blogging field?
The blogging field is growing constantly. I see more and more review sites and newer blogs coming into the scene. I believe there is great opportunity for website design.
What is one thing about you that not many people know?
Anyone who reads my blog knows that I am the mother of six and that I volunteer as PTA President and at a Community Co-op and I am a HUGE Bon Jovi fan, but what not too many people know is that I have NO SENSE OF SMELL!  I never have been able to smell. It's wild I know. My maternal grandmother has never had the sense of smell either.
What's your favorite book?
I love to read! The Sookie Stackhouse Series by Charlaine Harris is one that I love. I read the whole series in two weeks! I also love the Stephanie Plum series by Jane Evanovich and anything by Anne Rule!
What is on your iPod?
Bon Jovi. Bon Jovi. Bon Jovi.
Air Supply, Brad Paisley, Motley Crue and a whole lotta 80's!!
What are your contact details?
email: julee_morrison(nospam)@yahoo.com
blog: Mommy's Memorandum
Twitter: @jonbonjovious
Facebook: Julee Morrison
What events do you attend?
I'm new to blogging so I have yet to attend any events, but I'm looking forward to them in my near future!
How do you prefer to communicate?
Email is the easiest way for me to communicate. My life is busy and family is a priority–email is convenient!
Who would you recommend, and why?
Nicole at SAHM Reviews–she's the FIRST blogger to reach out to me for my post and to be a contributing author.
Tara at Trendy Treehouse–I am a contributing author for her, and I LOVE the diversity of the posts.
Rita at One2Try–she has answered SO many of my blogging questions!
McKenzie at Girl Loves Glam–I need all the help I can get with glam!
Stacie at Simply Stacie–another great blogger who takes the time to answer my questions!
Jennifer at JLeighDesignz–it's a good read with some awesome giveaways.
Bridgette at The Groschen Goblins–she is a great gal and I enjoy her posts.
Becky at Mistakes with Chocolate–I love the humor and perspective
In The Trenches of Mommyhood–I've never made contact with the blogger behind this great read, but the posts are amazing fun!
What is one thing people can do for you?
I'd love it if people just stopped by my blog! I'm easy to please!
ConnieFoggles